Looking for an Invisalign dentist who deals with teeth straightening near me? Vicarage Farm Dental Clinic are here to help.
The area of Orthodontics is the way of treating teeth to keep them straight in order to keep the mouth functioning, as it should be. Several different treatments are used to straighten teeth, which helps the patient's smile look good, as well as keeping the teeth clean and away from decay and diseases. It also helps maintain optimal health for the teeth, gingival tissues, and the surrounding muscles of the mouth. Proper alignment ensures that the pressure is balanced on all teeth when chewing, protecting the joints in the jaw and preventing TMJ disorder. Whether you are looking for Invisalign dentist in Hounslow or want to know what the teeth straightening costs are, get in touch with us today.
At Vicarage Farm Dental, we use systems like Invisalign and Six Month Smiles to move teeth in a shorter amount of time and straighten them. These cosmetic brace systems are great alternatives to traditional metal braces because they use clear aligners and/or work in much-reduced treatment time.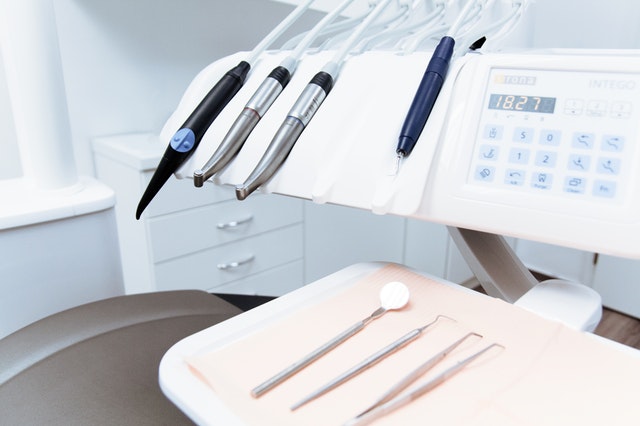 With Invisalign treatment, the teeth are straightened when the patient wears a clear plastic aligner over their teeth which give the patient more confidence in wearing them and not making it obvious that they're having their teeth straightened. These custom-made aligners gradually move the teeth to the desired position, eventually straightening them.
The aligners are worn all day and can be cleaned properly because they can be removed. The teeth can also be cleaned properly because there is no obstruction. Patients also have the added advantage of removing the aligner when they eat, so they can eat what they want and not worry about anything getting stuck in the apparatus or breaking it. However, it is recommended that the patient wear the aligners a minimum of 20 to 22 hours a day for the treatment to stay on schedule.
Looking for an emergency dentist in Hounslow? Call us now
Teeth Straightening Heston
The patient is given a series of aligners, which they change every two weeks, and another set of aligners is given after about eight weeks by our expert Invisalign dentist in Heston. Each of the aligners is designed with a slightly different alignment so that it puts gentle pressure on the teeth and moves the teeth. There is less time spent at the dental office as well since the patient only needs to come in every eight weeks or so to collect their new aligners and have their progress checked.
These teeth straightening systems are a good way of moving teeth instead of going through the aggressive crown or veneer treatment. Patients have had minimally invasive smile makeovers just by moving teeth, where they don't have to cut their teeth. The teeth don't need to go through preparation work as with crowns, bridges, and veneers if misaligned teeth are moved first with aligners. Our local dentist clinic offers you the best ways to get your teeth looking their best, get in touch with us today on 0208 570 2297 to book an initial appointment.
Six Month Smiles
Six Month Smiles® is a modern twist on tried-and-true orthodontics. There is little debate within the orthodontic community that braces are the most widely used and most effective method to give patients straight, healthy teeth and a beautiful smile.  Six Month Smiles has taken the best aspects of braces and modified the treatment and the materials to give adults a cosmetic solution that fits your lifestyle.
Here is what makes Six Month Smiles so innovative:-
Average treatment times of only six months
Six Month Smiles Lucid-Lok™ clear brackets, and tooth-coloured wires are barely visible
Use of braces has shown to provide the most conservative and predictable final result
Six Month Smiles Patient Tray Kits™ ensure that your appointments are fast and comfortable
Low forces and short overall treatment times increase comfort, safety, and hygiene
Six Month Smiles is typically less expensive than traditional braces, aligner therapy, or veneers

Book your free 6 month smile or invisalign consultation today