The Best Affordable Dentistry for Children in Heston
While our dental practice in Heston is primarily aimed at adults with long-term dentistry concerns and needs, we do offer some services for younger teeth, too – available on an ad hoc basis. If you have any particular concerns regarding your son or daughter's oral health and would like our expert kid's dentist to take a closer look, we will, of course, be more than happy to make arrangements for you!
Developing teeth can be quite complex, and it can be a painful time for children who are saying goodbye to their milk teeth – they should be starting to develop adult teeth while in school, and this, of course, means that their baby teeth will start to become wobbly and fall out.
This is never anything to be worried about with our dentist for kids. Many children throughout the world can require corrective treatments such as braces, too – so that their teeth can grow and develop in a safe and straightened manner to prevent the risk of pain or associated problems later on in life.
Vicarage Farm Dental always ensure to keep costs low, and especially for children. We always prioritise on making the children in the dentist feel safe and comfortable as we are aware that there will also be pains when they are losing their baby teeth. Our NHS dentist has that 'near me' approach which always ensures that the local people can always come and visit when they need us. To get started, get in touch with one of our experts by calling 02085702297 or booking an appointment online.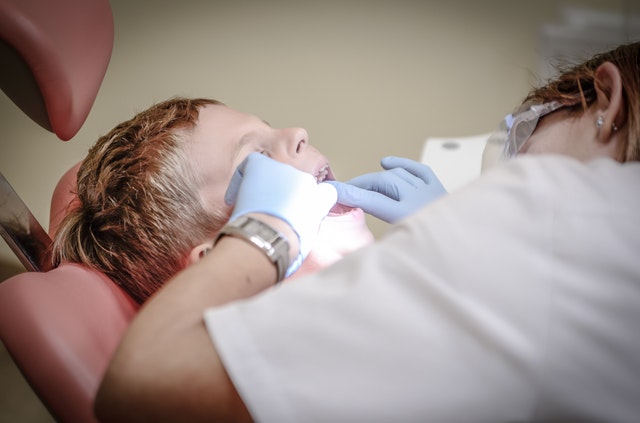 Looking for an emergency dentist in Hounslow? Call us now
Children's Oral Health
Raising children can be hard enough – and when it comes to caring for their teeth, our child-friendly dentist in Heston has a wealth of knowledge to hand to help you make the right decisions for them throughout their developing years. From picking the right brushes to making the right decision when it comes to corrective procedures, we can be on hand to advise and support your family whenever you need us – always give us a call, ask in-surgery or email us with any specific needs or concerns you may have.
The Highly-Rated Dentist For Children In The Areas In and Around Hounslow
We understand the worry that can come with dental health problems. They can be painful and uncomfortable, and for kids especially. You should only ever let professional experts work on your teeth because it is a part of you! You do not want someone who is not the best at what they do to work on improving your dental hygiene.
No one likes to experience a toothache – and this is never much fun for kids either!  Let us help you get them on the right foot when it comes to dental hygiene and care – so that you can set them up safely for life. Book an appointment online today or give us a ring on 02085702297 for any additional information or advice.
Book your free 6 month smile or invisalign consultation today