The Top Orthodontic Treatment in Hounslow
Have you found yourself searching for a highly trained private orthodontist 'near me'?
Do not worry, the top professionals in the areas of Heston, Osterley, North Hyde, are all here at Vicarage Farm Dental. Whether you just need a general check-up or need emergency assistance, there is no one better to go to other than our company for the best services. Not only are our services highly-rated for the professionalism, but they are also rated highly for the affordable costs that we charge to our customers no matter if the patient is a kid, adult or elderly person.
Straightening and caring for your teeth long term doesn't stop at childhood – as your dentist would likely have told you, you should always return for a check-up every six months – but for some of us, long-term care and adjustment may be necessary. Never be embarrassed about a need for braces – there are thousands of grown men and women all over the world who need regular assistance with non-straightened teeth – both from a cosmetic and a functional point of view.
If you are concerned about a pronounced overbite or a number of teeth that just don't line up the way you want them to, our orthodontic specialists in Heston can help.  We're proud to be able to offer friendly, comprehensive care on all matters of orthodontics – meaning that whether you're 8 or 18, we will help you identify the root cause of your oral health woes and will propose a plan of action that is both convenient and comfortable for you and your situation. This all adds up to us being the best 'dentist in my area', so if that is what you are searching for, look no further!
To get started with your orthodontist needs, don't wait around, it could be urgent. Give us a ring today on 020 8570 2297 for nothing but the best services in the local area.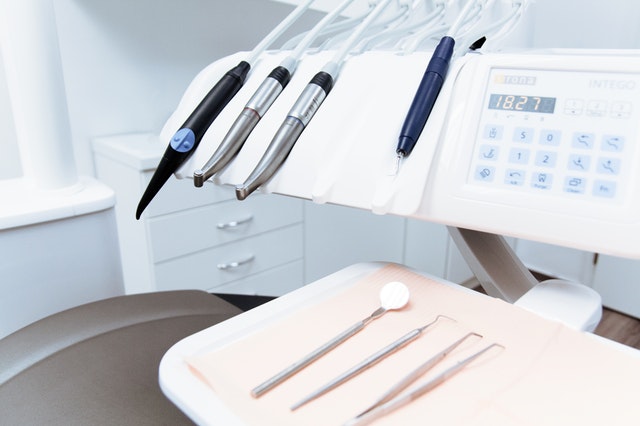 Looking for an emergency dentist in Hounslow? Call us now
The Best Orthodontist That Is 'Close to Me'
Teeth correction doesn't have to be painful or even long-winded – and with invisible braces amongst some of our more popular corrective services, we're certain you'll have the smile you want after just a few weeks of treatment.  A short time of correction can reset a lifetime of dental worries – providing a look that you can be proud of as well as the dental comfort you need to get through the day.
Never feel you should be obliged to take up any of our orthodontic treatment – our local NHS dentist are always happy to suggest and advise, and the rest is of course up to you! Work alongside one of our specialist orthodontists at Vicarage Farm Dental for the top, stress-free services in the areas in and around Brentford and Middlesex.
Working Alongside the Top Local Dental Company
Vicarage Farm Dental take pride into every single job that we take on, no matter what it is that needs doing. Friendliness goes a long way when in an appointment with an orthodontist. Many people are nervous when dental health is checked or worked on, that is why all of our professionals are trained to make you feel at home and comfortable before the process starts.
Our expert orthodontists in Hounslow are well-versed in helping children and adults alike achieve the dental results and comfort they need and deserve – and it all starts with one quick call and a short chat with our team to get started. Call us now on 020 8570 2297 and receive the best in customer service. Alternatively, you can book an appointment online and get started immediately!
Book your free 6 month smile or invisalign consultation today