Implants from £1,199.00   0% Finance Available.
CALL US TODAY – WE DON'T BITE !
Leading experts over 80 years combined experience

All types of implants covered

Free friendly advice

Free Consultations

Interest Free Credit Available ( subject to status)

Pain reduction managed service
Vegan straightened my teeth using the six-month smile system and I am so pleased with the results. I have recommended Vegan Moodley to friends.
I recently snapped a tooth and it was pretty obvious that by far the best solution was to have an implant.

Vegan led me through the process, explaining exactly what he was doing and taking clear progress photos.

The speed of implant work can at times be exaggerated, but I was pleased that Vegan's estimated overall time was correct – about 6 months from start to finish, including an artificial bone graft.

I am very pleased with the result.
Vegan recently completed an implant for me. It was probably the most thorough and careful piece of dentistry I have ever had performed on me. Throughout the whole process Vegan was careful to explain exactly what was being done and why. I have a needle phobia so Vegan kindly arrange for an anesthetist to be present when the major work was done to insert the main part of the implant housing. The anesthetist dispensed conscious sedation ensuring I was extremely relaxed throughout the whole process.

Vegan's professionalism and attention to detail are his key strengths that ensure his patients enjoy a very relaxed experience.
After an accident involving breaking a front tooth, Vegan was very good at creating a "no pressure" environment, taking time to explain all the options patiently and clearly. I opted for the dental implant route.

At each stage of the treatment, Vegan made sure I understood the steps and during the various implant stages, was very good at making the treatment as pain free as possible. His staff were all very helpful and friendly throughout the process, with encouragement to contact the surgery in-between each stage if I had any concerns.

In the end, I have now managed to avoid a horrible denture and have a nice tooth which matches my other teeth.

I am very satisfied with the result.
I visited Vegan Moodley for a dental implant in March 2017. I can confirm the procedure was carried out to a professional standard. I did not experience any problems during the course of the procedure or afterwards.

I am very pleased and satisfied with the level of service and treatment I received.  I found Vegan to be very informative and knowledgeable and would recommend him to my friends, family and colleagues.
In 2015 I received dental work from Mr Moodley to have teeth implants, one upper right, one lower left. At first I was a little nervous about what a tooth implant entailed, but I can say the treatment was completely painless. Mr Moodely advised me at each stage of the process and I had no problems during, or after treatment. I am very happy with the work undertaken.

I would strongly recommend dental treatment by Mr Moodley to anyone
From the outset Mr V Moodley made me feel at ease with my proposed dental procedure; a 'tooth implant". I was very impressed with the quality of advice; the dental care throughout.

From the start, I had an understanding of the technology and process; all information I needed, and questions answered.

It was a great success a small space filled that has made a big difference. Considering the procedures very little discomfort.

His recommendations on size and shade was perfect – my teeth look and feel good; its good to smile!!!!

Definitely the best dentist I have ever visited; always reassuring and clearly most competent.
I am extremely happy with my implant; I hardly think about it now that it has been completed because it is like a normal tooth.

The colour match is excellent and I can chew equally on both sides of the mouth – the first time in ages.

Vegan was very good at keeping me informed about each step of the procedure and so I felt happy that I knew what was going to happen throughout.

He is a very approachable and friendly dentist; I would recommend his implant treatment without reservation.
When I started treatment with Dr Moodley I was a nervous patient but all my treatment was explained and I gradually lost my fear of the dentist. I have had an implant which I am very pleased with. I would happily recommend Dr Moodley to anyone.
I recently had a double tooth implant carried out by Mr. Moodley. My case was quite complex as it was for two implants, a bone graft & the nerves in my gum were quite near the surface. It was quite a long process as there was 'healing' time in between sessions. All went well and Mr. Moodley was very good at creating a relaxed atmosphere during a long complex procedure. It's now a few years since I finished treatment and I am so happy I had it done – I feel good, (no gaps) and can now eat anything.
Having had a partial maxillectomy which considerably reduced the number of teeth I had and chewing capability, I consulted my dentist Dr V K Moodley to see if he could help with a solution.

After going through all the options I decided to have two implants. Dr Moodley explained the procedure in detail. I thought at the time it seemed a lengthy process, however, the dentist convinced me it was the safest procedure to have implants fitted which was a major consideration with my medical history.

I particularly liked the fact that it was my own dentist who knew me, he gave me all the information I needed to make an informed decision on my treatment and was considerate to my comfort, letting me have a rest during the treatment.

I am very pleased that I went through the process of having two implants fitted as I can now enjoy my food again and would not hesitate to recommend Dr V K Moodley to anyone needing an implant.
I have been attending this particular dental surgery in Heston for years, as have my children. When I decided to have cosmetic treatment done on my teeth I did shop around at first to see what else was out there, but in the end the friendliness, competitive price and the reassurance I received from Mr Vegan Moodley made me realise there was nowhere else I needed to go.I was very worried about this surgery, as I wanted a whole set of new teeth and was very anxious and worried about the procedure, what would happen, how I would cope through it, but right from the start, Mr Vegan Moodley was very reassuring.

He explained the whole procedure to me from start to finish, told me exactly what was going to happen and what he needed to do. He advised me on the most cost-effective way I should go about fixing my teeth and made me feel very relaxed and confident with the whole process.I was getting a lot of work done: 6 veneers, 1 full fixed bridge on lower jaw using implants and 2 partial bridges on the upper using implants making a total of 8 implants and it was a lengthy process from start to finish but Mr Vegan Moodley and all the dental nurses at the surgery were all very kind throughout everything. I was very well looked after by all.

I placed my full confidence and trust in Mr Vegan Moodley and he did not disappoint me. I was very well informed at every stage of surgery, I was given advice and appropriate aftercare after each visit and I could contact him any time if I was experiencing any discomfort or had concerns with my recovery – in and out of surgery hours.

I am so happy with the results of my treatment, I have always disliked my teeth, but Mr Vegan Moodley has given me the confidence to smile again. I have had one or 2 slight issues since the completion of the surgery, but Mr Vegan Moodley has seen me immediately and sorted these out within no time at all.

I am very happy with the service and care provided by this dentist surgery and so happy with the work done by Mr Vegan Moodley.

I would highly recommend this dentist to anyone wishing to have cosmetic surgery on their teeth.
Friendly and caring team of dental implant specialists
Losing part of a tooth, or even teeth altogether is never going to be a comfortable or a particularly confident time – even for those of us who are proud of our smiles. Losing any number of teeth, however, doesn't mean that you have to live your life without them – or in fear of never being able to smile again. Here at Vicarage Farm Dental, we're always happy to chat and consult with patients who need comfortable, great looking affordable dental implants that look identical to the real thing.
Free Dental Implant Clinic Consultation
Looking for a local, affordable dental implant procedure?  We'd love you to pop in and discuss your requirements, so why not book an obligation free consultation. Our professional dental implant specialists are waiting to help you. We know and expect you're going to shop around and speak to other Hounslow dentists, but when you do, here are some important points for you to consider about your forthcoming denture implants.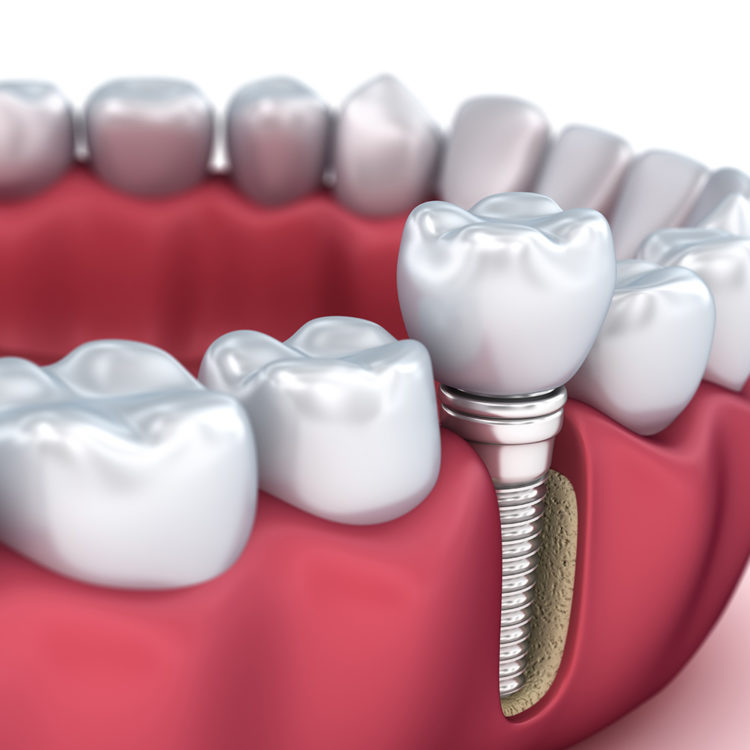 Where will your treatment be carried out?
Please be aware that when shopping around and speaking to other Heston dental practices and comparing prices, make sure to confirm where the treatment will be carried out – in the UK or abroad? Our Vicarage Farm Road dentist service hosts an in-house dental implant clinic.
Looking for an emergency dentist in Hounslow? Call us now
We only use the best materials and components
We use the best components and materials and never compromise on quality. Our prices are some of the most competitive for the quality products and treatment we provide. Similarly, our after-care treatment and support are second to none. Whether you need a front tooth implant or specialist care and advice from an NHS dentist near me, we're here to help.
Remember that if you get quoted a price that's considerably cheaper than other implant prices, there's a reason for this. We offer affordable dental implants – not cheap dental implants.
Dental Implants – What are they?
Dental implants are artificial replacements for teeth that have either been lost or removed – and they are often seen as a viable alternative to dentures, which can be seen as awkward, embarrassing or even painful for regular users. You never need to worry about being embarrassed when it comes to losing teeth – it happens to all of us, and we will be on hand to help you regain confidence and comfort in just a few consultations.
A professional dental implant specialist will be happy to discuss your needs in as much detail as you need to. There's no obligation for treatment. Our trusted dentist in Hounslow has your comfort clear in mind at all times for full mouth dental implants in Hounslow.
Dental Implant Heston
We will always complete a full assessment of your existing oral health and will ensure that you are fully comfortable with the procedure that is set to be carried out. This will normally involve a level of anaesthetic and will require implanting an artificial (often titanium) replacement into your gum – you won't feel a thing – and when all is said and done, you won't just look fantastic, you'll have working teeth once again where you may have lost them previously. It's a fantastic way to rebuild your confidence – and your smile.
Dental Implants Near Me
Affordable dental implants should also provide you with lasting results – end of the story.  For the most comfortable dental implants, Heston has to offer, book in with our team.
For an expert dental implant dentist near me who can help you regain confidence in every meal, every photograph and every glance in the mirror, get in touch with Vicarage Farm today for a friendly consultation – and remember it will be obligation-free.
Book your free 6 month smile or invisalign consultation today